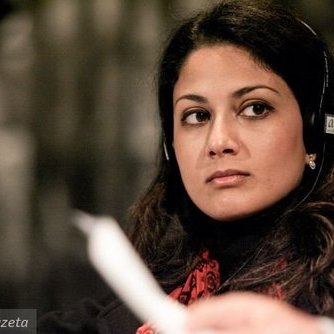 Omezzine Khélifa
Mobdiun
Founder & CEO
La Marsa
mobdiun.org
Omezzine Khelifa is a telecommunications engineer, activist, former politician, founder and CEO of "Mobdiun – Creative Youth", a social impact & civic innovation organization that empowers youth to lead change and help build a peaceful democracy in Tunisia. Using arts, sports and technology, Mobdiun works with young people in marginalized communities targeted by violent extremists and provides them with opportunities to build skills and gain access to resources and networks to foster their creativity as builders of Tunisian society. Mobdiun mobilizes government, private sector and civil society groups in order to foster policy dialogue and lead change around youth issues and priorities.
Khelifa left her finance job in Paris during the Arab Uprisings, moving back to Tunisia to take part in transition efforts. She volunteered for the social-democrat party, twice ran for parliament, and advised the finance and tourism ministers when her party joined the governing coalition. After her cabinet experience, she became a consultant for the World Bank in Tunisia and coordinated a multi-donor trust fund of $10m assisting the government in strengthening the financial sector, improving its governance and implementing the national decentralization plan.
Khelifa helped set up Thae'ra, the Arab Women's Network for Parity and Solidarity and the Women's Alliance for Security Leadership (WASL). She's been honoured with the Project on Middle East Democracy's Leaders in Democracy Award, named a World Economic Forum Young Global Leader, a New Voices Aspen Institute Fellow, member of the World Economic Forum's Expert Network. Lately, she was selected as one of the inaugural Obama Foundation Scholars at Columbia University.